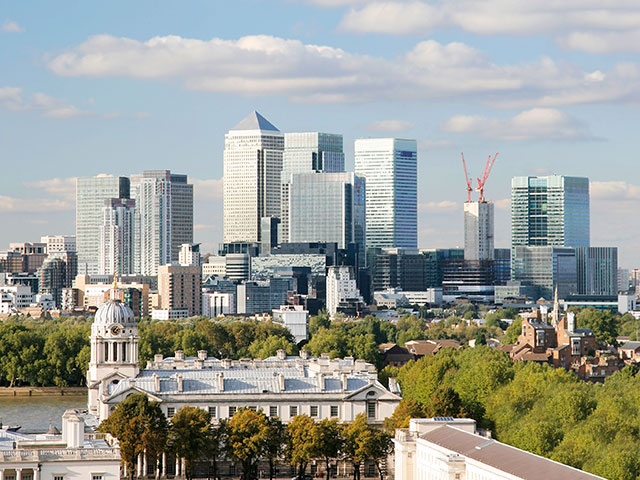 Located south-east of the City Centre on the site of the old harbor, Canary Wharf is primarily a business district and is the heart of London's financial centre.
Canary Wharf was an abandoned and unsanitary land 25 years ago and has now become a major office complex for more than 90,000 jobs.
Among the first towers to emerge in 1991, One Canada Water has become the landmark of this area from its 235 meters high building and offering 50 floors of offices!
However, Canary Wharf is not only a place to work, it is also a great neighbourhood to live in.
Organised around its canals, modern towers stand alongside old factories, most of which have been converted into luxurious lofts.
Bar and restaurants terraces fill up as soon as people leave the offices and stay animated and energised until late in the evening. Many shopping centres offer a wide selection of shops, cinemas and restaurants.
Families appreciate this way of life, which benefits from the proximity of central London (15 minutes by tube to Oxford Circus) and on the other side of the Thames the chic and green setting of Greenwich, where there are some very good state schools.
Living in Canary Wharf therefore offers many upsides, combined with the luxury of being able to walk to work. When you know that the average transport time to get to work is 45 minutes in London, some people look to enjoy a stress-free commute.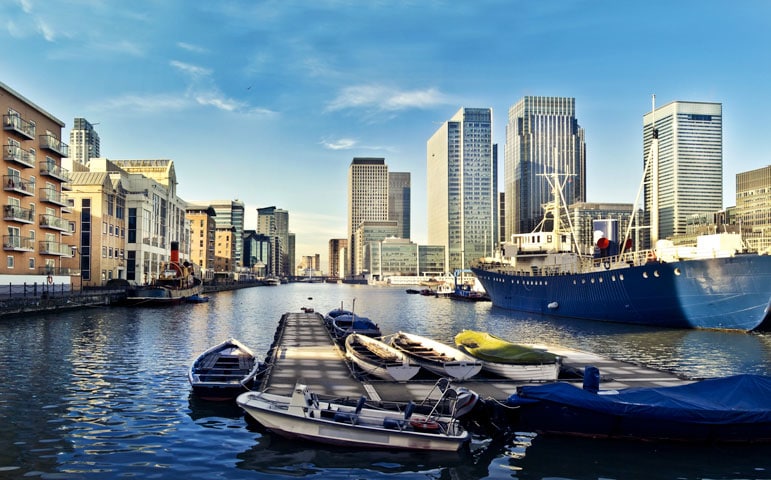 Living in Canary Wharf – good addresses, tips, activities not to be missed:
Taste the best roast chicken in London at the French rotisserie: Le secret des Rôtisseurs.
Take your children to the Surrey Docks Farm, a real farm near Canary Wharf where you always have a good time
Celebrate a deal with colleagues at "Boisdale", a Scottish restaurant with a back room turned into a library and a cigar lounge.
Take the tunnel under the Thames dating from the Victorian era to reach Greenwich
Discover the "Museum of London Docklands" located in a former sugar factory recounting the epic of that port which was one of the most important in Europe.
Spend a memorable evening the famous English chef Gordon Ramsay's "The Narrow".
Discover the "Thames Barrier", impressive and beautiful structure, built to prevent flooding of the city of London in case of very high tides
On weekends, have lunch with your children in the middle of the countryside below the towers of Canary Wharf, at the farm restaurant "Mudchute Farm and Park".