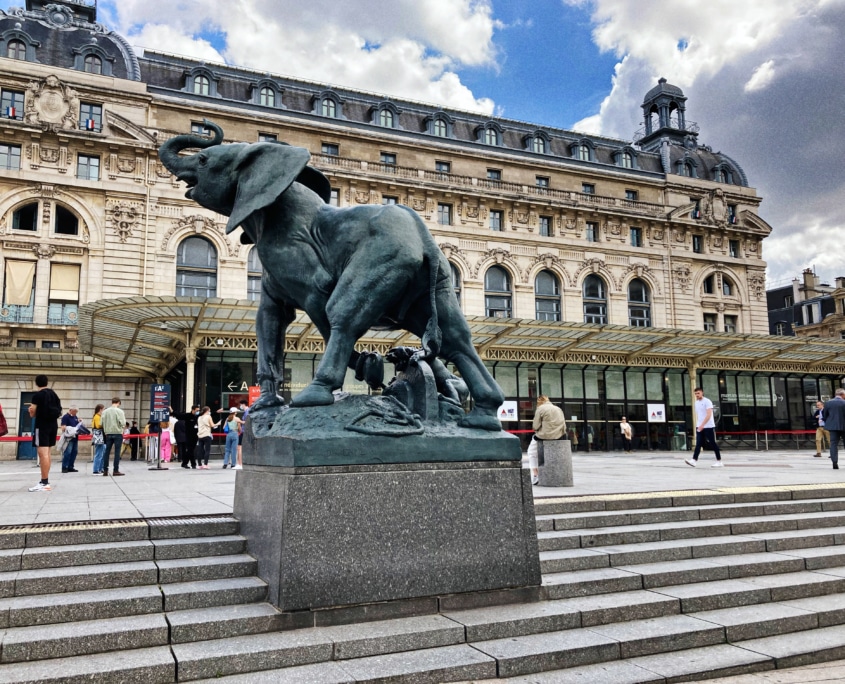 This is the most populated district, the most expensive district and the district with the least traders in all of Paris! This makes it no less of a hidden Parisian gem for offering a great or unmatched quality of life. Located in the heart of the most beautiful monuments of the capital, at the foot of the Eiffel Tower, with its mansions entrenched behind high walls, gardens and secret courtyards, the 7th arrondissement is still a paradise for those who believe the old saying "live happy, live hidden"! Whether it's in the Champ de Mars, Breteuil, Invalides or Saint Thomas d'Aquin areas, it's great to live in this green, calm, spacious yet still very lively and popular part of Paris!
CHAMP DE MARS
Location :
Oh, Champ de Mars! What a fabulous view there is from Avenue de Suffren to the Military School! This section continues to the Boulevard de la Tour-Maubourg and ends on the Quai d'Orsay. It's very bright and spacious for people who are used to the narrow streets of Paris. Here, everything is about wide pavements, double alleys of chestnut trees, open spaces and parking is possible!
Atmosphere :
Old aristocratic families, nothing is seen, people get together at home, everyone has known everyone forever, so it's not always easy to arrive as an expat. Put your branded handbags away, a Kelly bag might just about go unnoticed. No external signs of wealth, everything is known, nothing is shown, you've been warned!
Practical life :
The market in Rue Clerc is the heartbeat of this little village where everyone knows each other, and people keep their favourite places to go a secret (you'll still see a few Loden coats!). If you're looking for the best of the best to fill your shopping trolley, you should be aware that the top craftsmen and tradesmen are located around this small area, which is also called GrosCaillou!
School life :
Of course, the best Catholic private schools have set up shop here: Alma, La Rochefoucauld and above all, the very good bilingual schools that receive the best international pupils. Your children will also be able to attend the masses given at the American Church on the Quai d'Orsay. Don't say we didn't warn you…
Transport :
Bikes and more bikes! And there are electric bikes if necessary! The district is not one of the best served by public transport, but walking is part of education here. And the bus lines, which are generally not too crowded, make easy to travel from the Left Bank to the Right Bank, or to cross Paris from west to east.
Property :
The prices per square metre are in keeping with the sights, prestigious addresses and the reputation of the district. You'll find lots of "flooring-moulding-chimney" properties with beautiful porches, rounded entrances that still have wheel guards dating from the times of carriages, surrounded by beautiful alabaster freestone and enhanced with wrought iron ebony balconies.

BRETEUIL
Location :
Further south, adjoining the cheerful 15th arrondissement, this ultra chic part of the 7th arrondissement runs along Rue de Sèvres and part of Rue Vaneau, thus splitting this area into two equal parts on either side of Avenue de Breteuil. Just like the Champ de Mars or Invalides areas, you'll appreciate the space, the wide avenues and the streets with the desirable names.
Atmosphere :
Much less touristy than Champ de Mars or Invalides, in its defence, this large area exudes discretion and calmness. The avenues close to the UNESCO buildings are home to many institutions, while older families prefer the approaches to Avenue de Breteuil and its residential calm.
Practical life :
A major advantage: The Laennec and Necker hospitals for sick children are really adjacent to this part of the 7th arrondissement. The downside is that this isn't really the ideal district for taking pleasure in buying everyday products. In this case, you should take advantage of Cambronne, Rue de Sèvres or go back to Rue Clerc to go shopping!
School life :
Among the Catholic schools in Paris, the Ste Jeanne-Elisabeth nursery and elementary school or the excellent Lycée Albert de Mun will always welcome your children. In terms of sport, you can always apply to join the very exclusive Racing Club de France, which has its headquarters on Rue Eblé.
Transport :
Metro lines 10 and 13, which form a perfect cross at Duroc station, will take young and old alike to their chosen destinations in the capital in a few minutes. The bus network tops off the area nicely and there are usually lots of outdoor car parking spaces. Who can say better than that?
Property :
Suffren, Saxe, Ségur and Breteuil are still classed as prestigious avenues, so living on them is expensive. After, the advice of French Touch Properties is to think carefully about choosing this district if it's important for you to have shops nearby!
INVALIDES
Location :
Esplanade des Invalides gives a new green inspiration to our grey capital! But very few people are lucky enough to have an unobstructed view of Les Invalides or Place Vauban! Otherwise, you can enjoy the charms of the one-way streets of Babylone, Vaneau, Bellechasse, Saint-Dominique, Varenne, Bourgogne or Barbet de Jouy! These are all coveted addresses for enjoying the cosy Parisian life on the famous "Left Bank"
Atmosphere :
Parisian! What does that mean? A "je ne sais quoi" of free spirit, a pace that is relaxed yet still carefully considered, because you're never far away from meeting a minister, a singer, an actor or just an uncle from Brittany!
Practical life :
What could be more chic than going to Mass at the Cathédrale des Invalides at 11 am on a Sunday? And you'll enjoy strolling down Rue Saint-Dominique in search of fresh produce every week.
School life :
The Victor Duruy College and Public Lycée, which is located at the St François Xavier metro station, is a Parisian school with an excellent reputation! For younger children, the EcoleBilingue or Ecole Montessori are essential for parents who are looking for a less traditional education.
Transport :
Les Invalides: a strategic station where you can choose between the RER, metro, bus or river shuttles! Otherwise, there's nothing like buying a good pair of trainers for playing football on the mowed grass of the Esplanade or strolling along the cobblestones of the neighbourhood!
Property :
Once again, property prices remain high. It's amazing isn't it?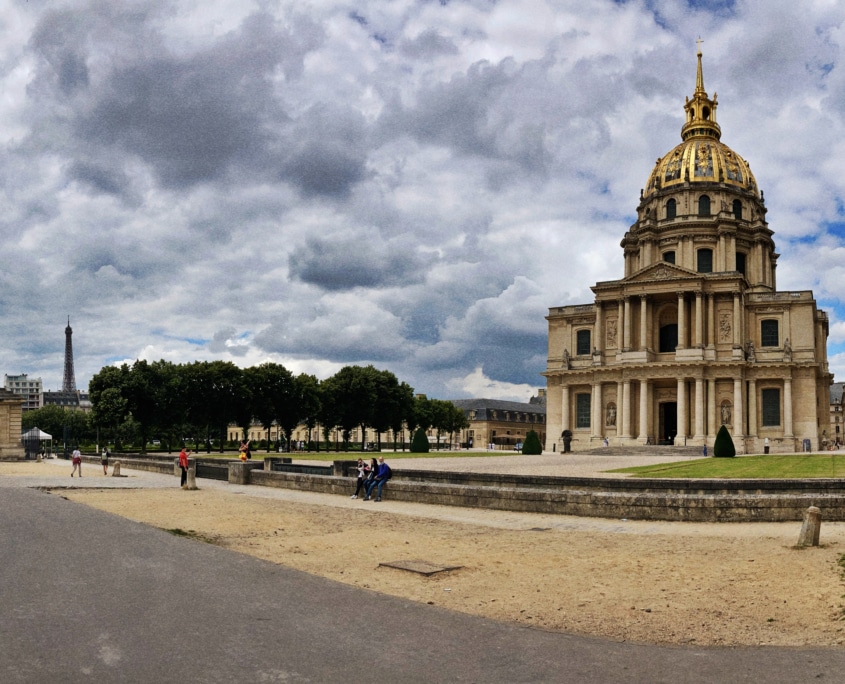 ST THOMAS D'AQUIN
Location :
Encompassing the Hotel Matignon and the Bon Marché, Sciences Po and Rue de Verneuil, this is the authentic Paris, the real, the pure, the intellectual, political, fun and aristocratic Left Bank.
Atmosphere :
Everything has been said in the lines above! You'll be at the heart of Parisian power and artistic life, yet the area is still a bit "champagne socialist" and the established locals of Saint-Germain-des-Prés are almost envious of this slightly less touristy part of Paris!
Practical life :
The must for all Parisians: going shopping at Bon Marché's Grande Epicerie! People who are obsessed with staying thin will have a hard time, even if the girls of the "Right Bank" will soon also have their Grande Epicerie instead of Frank &Fils! In this particular corner of Paris, small brands, international brands, small labels and young designers all come together at the forefront of fashion.
School life :
Good elementary schools such as St Thomas d'Aquin, Ste Clotilde and Thérèse-Chappuis compete to bring in the best pupils in the district. For secondary schools, Collèged'Hulst has just expanded by merging with Paul Claudel, which is located further up Rue de Grenelle.
Transport :
The closer you get to the heart of Paris, the harder it is to park and, for some time now, the services of the Town Hall's Roads Department have had their work cut out with parking tickets and vehicle removals. You've been warned! But once again, the public transport map is well designed in this district!
Property :
Between the Musée d'Orsay, the Hôtel de Matignon and, a bit further, the Musée Rodin, you'll soon see that prices are soaring! The mansions hidden behind the impenetrable high façades are often sold by word of mouth and, as there is a certain interest from foreigners in investing in this neighbourhood, the prices peak. Time stands still, but you'll still find small and large living spaces with gardens or inner courtyards, and occasionally modern buildings!