UK Immigration Options for EEA Nationals
The Brexit transitional period has come to an end on 31 December 2020.  An EU-UK Free Trade Agreement was announced on 24 December 2020.  The UK government has announced that there will be a 'points based' UK immigration system in place from 2021.  What does all this mean in practice for European nationals looking at moving to or working in the UK long-term?
European nationals already in the UK
EEA nationals who have established residence in the UK before 1 January 2021 will in general be eligible to apply to the EU Settlement Scheme.  They must make this application by 30 June 2021 in order to be eligible.  Where an EEA national can prove that they have had a period of residence in the UK in the past lasting at least 5 years, and they have not subsequently been absent from the UK for more than 5 years at one time, they may be eligible to obtain or recover permanent residence status.  EEA nationals in this class are protected by the EU-UK Withdrawal Agreement, and have a lifetime right to sponsor family members to join them in the UK, provided the family relationship existed by 1 January 2021.
European nationals moving to the UK from 1 January 2021
EEA nationals who are first arriving in the UK from 1 January 2021 onwards will need to qualify for a visa on the same basis as other nationalities, and importantly will need to apply for and obtain a UK visa before they travel into the UK.  EEA nationals who enter the UK before their visa is granted will be present as visitors, and will not be eligible to work or establish residence in the UK.  Here are some of the visa categories that might be relevant for EEA nationals going forward.
Skilled Workers
To coincide with the end of EU free movement, the UK has significantly relaxed the criteria for work permits compared to previous years.  An EEA national seeking to work in the UK must apply for a visa before travelling to the UK and must have an offer of employment from a licensed employer.  The work must be at a minimum skill level (RQF Level 3 and higher) and the salary on offer must be at least GBP 25,600 per year (EUR 29,000) or the going rate for the role classification, whichever is higher.  Additionally, the worker must provide proof of their English language ability at level B1 Common European Framework of Reference, in the areas of reading, writing, speaking and listening.  Work permit holders can sponsor their partner and children under the age of 18, and can qualify for permanent residence after 5 years living in the UK.
Sole Representatives
Where an EEA national is a senior employee within a business in Europe, and will be coming to the UK establish a UK branch or subsidiary of the overseas business, they may obtain a sole representative visa.  This category leads to permanent residence after 5 years living and working in the UK and allows the visa holder to sponsor their partner and children under the age of 18.  Once the UK branch has been established, the branch can apply for a sponsor licence to move further workers into the UK in the work permit route.
Innovators
Where an EEA national is participating in the creation of a new business that is viable, scalable and innovative, they may be able to obtain an Innovator visa.  Before applying for the visa approval must be sought from a government-approved 'endorsing body' who will assess the applicant's business plan and prospects.  In most cases the visa holder must be making a significant capital investment in the business, usually at least GBP 200,000 (EUR 226,000).  Permanent residence is potentially available in this route, but only if certain criteria are met over a 3-year period, for example the creation of at least 10 new UK jobs paying at least minimum wage, or at least 5 new jobs paying at least £25,000 a year.
Investors
Where an EEA national has capital of at least GBP 2,000,000 (EUR 2,260,000) available to invest into shares or loan capital of UK companies, they will qualify for an Investor visa.  This allows them to live in the UK without restrictions.  Investor visa holders can sponsor their partner and children under the age of 18, and can qualify for permanent residence after 5 years living in the UK.
Students
Historically, UK universities have proved popular with EEA students.  In June 2020 the UK government confirmed that EEA and Swiss nationals starting higher education courses in the UK from 2021 onwards will not be eligible for home fee status in the UK.  If EEA nationals do choose to study a course lasting longer than 6 months in the UK, they will require their college / university to issue them with a Confirmation of Acceptance for Studies (CAS), and apply for a student visa before entering the UK.  From 2021, on completion of an undergraduate degree or above, student visa holders will be eligible for a 'Post Study Work' visa for a further 2 years to give them time to enter the UK labour market.
Global Talent
The UK's global talent allows professional academics, as well as those who demonstrate exceptional ('world-leading') talent or promise in the fields of Digital Technology, the Arts, or Engineering, to obtain a 'Global Talent' visa.  Once this visa category is obtained it will give the visa holder unrestricted access to the UK labour market and will lead in to permanent residence after either 3 or 5 years of living in the UK.  The visa holder may sponsor their partner and children under the age of 18.
Self-Sponsorship – Future route?
The UK government has stated that they intend to consult on the creation of a self-sponsored route that would allow some foreign nationals to 'self-sponsor' based upon scoring points for qualifications, age, historical earnings and other criteria.  Those who benefit from this route would be able to sponsor their partner and children under the age of 18.  The timeline for consultation and launch of this route has been delayed by Covid-19, but it remains on the agenda.
Conclusion
The most important change from 1 January 2021 onwards, is that an EEA national can no longer simply move to the UK without requiring a pre-travel visa.  This is not only a procedural change.  Many of the types of migration that occurred during UK's membership of the EU will no longer possible, for example movement as a self-employed person, or as a retired person of independent means.  Despite this, it remains very much possible for EEA nationals to move to the UK, provided they plan this in the right way and apply for the appropriate visa category in advance.  Despite the impressions our politicians may give, public opinion in the UK is actually supportive of immigration, and London is still a fantastic global city.  Europeans are our friends and we hope that you will continue to come to our island!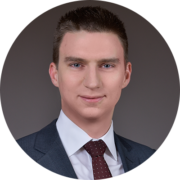 Alexander Finch
Solicitor, Fragomen LLP