The English leases – Specificity and tips to understand with the Touch
Foreign tenants are always surprised by the terms of the English leases. Indeed, in England, a lease always favours the landlord over the tenant.
To help you keep your head high during negotiations, French Touch Properties gives you some clues on what the "norm" is.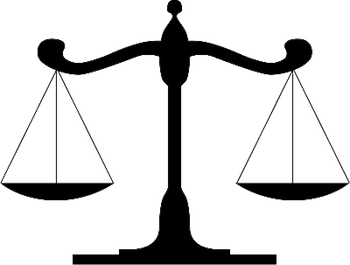 A standard lease is a one-year lease with a "6 months Break Clause" (possibility of breaking the lease after 6 months).
FTP's advice: Beware; realtors tend to include a mutual break clause putting the tenant in a delicate situation with an impending move. Requesting a unilateral break clause is sensible.
---
The owners have a difficult time accepting a six-month break clause in leases starting over the summer. The fear of seeing their new property on the market in the heart of winter makes them nervous.
FTP's advice: suggest a Business Break Clause. It is a break clause applicable only for professional reasons. You can then break your lease if your employer sends you farther than 25 miles from London, or if he dismisses you. However, you can leave your property only for professional reasons. This clause is to be used wisely.
---
An English owner will struggle to project into a lease on the long term. It is quite difficult to obtain a lease for more than 2 years. Sometimes the owner just has a loan that does not allow him to accept a longer lease. But quite often it is a technique to increase the rent.
FTP's advice: the rent increases at each anniversary date of the signature of the lease. If the lease does not stipulate a capped increase, the owner can apply a sharp raise. Requesting an increase based on the RPI (cost-of-living index) will protect you.
---
References required for renting a property in England are important. The salary must cover up to 2.3 times the rent. Bonuses are usually not taken into account.
FTP's advice: In case you move to London without a job, you must be able to pay a minimum 6 months' rent in advance. It is very difficult to put a lease under a company's name that has less than a year of existence in the UK without paying at least six months' rent in advance. Homeowners fear unpaid rents. The agencies refuse to put a lease under a company's name that does not have a registered office in the UK.
---
An English lease does not do things by half: there will be no difference whether the tenants are 5 roommates or a well-respected family. There are so many clauses that may seem unfair (nails on the walls, no high heels in the apartment, no smoking etc.) … Keep in mind that an inventory is done when start the tenancy by an independent body as well as when you end it. It is a detailed account of the damage caused.
FTP's advice: require the removal of only certain clauses of the lease (the most abusive ones) and not half of them. The agent would not appreciate it and could lose patience. Now, until the lease is signed, the owner can opt out.
---
Unlike some European countries, a furnished property is not more expensive to rent than an unfurnished one. The fact that it is furnished does not change the duration of the lease either.
FTP's advice: go for an unfurnished property, it will make you feel at home more quickly. Furniture may vary from a property to another, so it is important to check the furniture during the viewing.
For any issues on property rentals in London, the French Touch team is there to protect your interests.
---
If you are looking to rent in the UK, do not hesitate to contact us.
We will look after you!
by phone: +44 (0) 2 089 940 447
or by email: info@frenchtouchproperties.com
---
Other topics you should like: