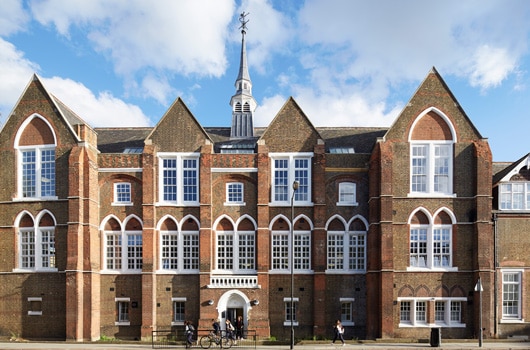 When you arrive in London with your family, one of the main sources of stress, beyond the one of moving in and the new life ahead, is undoubtedly the children's schooling.
It may be that schooling wasn't an issue before, whereas now you will need to find out for yourself what's on offer. 
London is one of the places where parents have the most choice for their children's education: State schools, private schools, international schools, English or bilingual curriculum, International Baccalaureate program etc.
How to choose? Let me help you …
If you want your children to follow the English curriculum:
State Schools are free. Registration is done with the council of the borough where you school is. Keep in mind that you need to follow the official procedure when applying for your child to join Reception (the first year of school age 4/5) i.e. by completing the application for registration before the 15th of January preceding the start of the school year. There is a similar process for the first year of secondary school (year 7). You must have an address in London and a Council Tax number.
For any other year group, or when arriving in year, you will have to complete an In-year Admission Application. The Council will find a place for your child in the schools where places are still available.
State schools are not all secular. There are Christian schools (Catholic and Anglican are very common at primary school level), Jewish schools, and Muslim schools, but you don't necessarily have to be of that faith yourself. Faith schools, especially Catholic schools, are in great demand. They may ask for additional documents for the registration, including a Certificate of Religious Practice (CRP).
Private schools, also called Independent Schools, will each have their own admissions procedures. Some require entrance exams especially at around age 11 (exam called 11+) for entries into Year 7 and around 13 (13+) for entries into Year 10. Fees can cost up to £30,000 per year at secondary level.
All schools, whether state or private, are regularly assessed by an inspection body who will write a report available for all to consult. State schools are inspected by OFSTED. Private schools are generally inspected by other bodies including the Independent Schools Incorporate, whose reports are even more stringent than OFSTED.
Some schools also offer the International Baccalaureate (IB) curriculum, which is an internationally recognized syllabus not attached to any particular country's education system. Lessons are in English with the possibility of having a second language. Tuition fees for these schools vary between £18,000 and £25,000. Admissions are on application.
Finally, if you want your children to maintain a certain stability and continuity in their school curriculum, you can opt for international schools where the bilingual learning program will be based on a country's particular national education system. Most of the time they are private institutions with fees ranging from £7,000 to £15,000. 
To choose the system that would best suit your child(ren), consider making a checklist:
How long are you staying in London for?

What is your budget for schooling?

What university education would you like for your children after school?

How old are your children?
Everyone's circumstances are different, but one thing is for sure in London: there really is a school for every child.