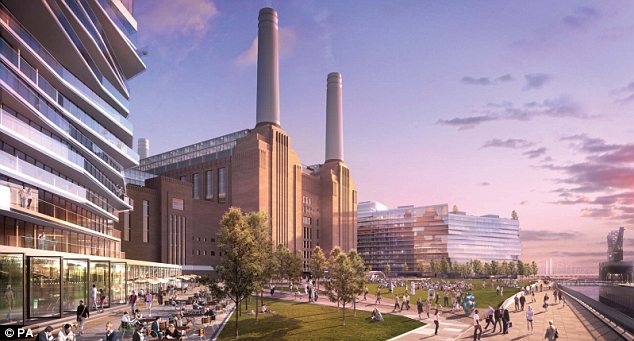 Off-plan buying: risky or not?
For the last fifteen years, a new practice has emerged on the London property market Londoner: "buying off-plan."
As we explained in our previous newsletter, England, and London in particular, suffer from a serious lack of housing. Coupled with a growing demand boosted by an economy in good shape and robust attractiveness, this shortage (figures last august where showing 8 buyers per property for sale) encourages developers to build many modern buildings wherever possible and mainly in nice locations in the capital. More and more buyers are tempted by the purchase of apartments at the design stage, ie which does not yet exist.
To buy an "off-plan" apartment, you must first identify a qualitative project (rental potential, serious developer, quality of finishes available etc.), book an apartment (a few hundred pounds), a down payment (generally 10-15% of the final price, 4-5 weeks after booking) and sign a buying commitment "on completion" (when you take possession of the apartment). It sounds simple but…
In a growing market as it has been the case in London for over 20 years, it can indeed be very interesting to buy off-plans for several reasons. Buying an apartment at today's market value and even cheaper if you engage early in a project (developers seeking funds) so that if the market goes up, you will have already made a profit when the process is completed. Some developers allow the practice of "flipping", that is to sell the property even before construction is completed. You can benefit from a high leverage since you will have actually invested only the "deposit" of 10%. Buying "Off-plan" also allows you to customize your apartment to your taste and make it unique. Finally, you can enjoy a last state-of-the-art apartment that meets current quality and safety standards.
All goes well as long as the market goes up, but "ouch" if the market falls. Upon "completion", your bank will reassess the value of your property and, consequently, will review downward the amount it is finally ready to lend you. So you can find yourself in a situation where you do not have enough to finance your property. So you can lose your deposit already paid. The developer can then legally turn against you to request compensation for difference between the original purchase price and the current value. The developer can also go bankrupt, which is why it is important to negotiate protections and choose a trustworthy developer. You are not free from flaws, hence the need to follow the project closely or have it followed by a "surveyor" although most developers offer a ten year warranty.
---
French Touch's advice?
How is the market doing? How are the economic indicators? What do the experts say?
Location, location, location: Choose a project in a key location (nice area, near the metro, nice view, nice finish etc…). Remember there are apartments that everyone want and everyone will want.
Have your finance in place before you start looking and keep a generous safety margin
Get the help of a good "surveyor" and a good "solicitor".
The earlier in the project (from the first presentation or "open day") , the more interesting the price and the choice of the apartment.
Use the services of French Touch :)
---
Contact Christophe Chambon
christophe@frenchtouchproperties.com 
+44 789 403 7290
---
Would you like to buy in London or the UK? Contact us, we take care of everything!  
Read our client testimonials.
Visit our blog or read other pages: