6 tips from French Touch Properties to select a good English primary school for your child…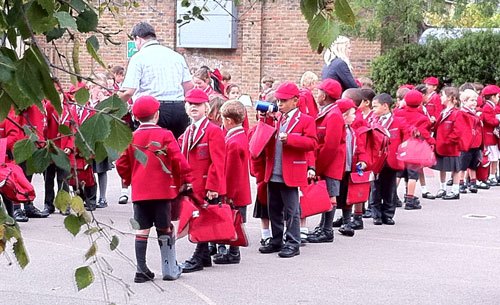 Selecting a primary school is THE topic of conversation amongst English mums London. The French mums are even amused at their English counterparts because they can o as far as applying for a school during the early months of pregnancy. Unfortunately, they are not completely wrong: a place in a good primary school is often a challenge!
To guide you, French Touch Properties has put together a list of their best tips:
Always inquire about admission requirements of a school. They can be very specific, especially in faith based schools.
Always check how far from school you must live: you must be part of the "Catchment area" of the school in order to have a chance of being admitted. The catchment area of a school is often a very limited geographical area of a few blocks around the school, which can change from one year to the next depending on availability.
Always read the OFSTED report, an independent agency that inspects state schools. The best schools will be considered as "Outstanding". This organization runs inspections roughly every 3 years and publishes a very detailed report
Always visit the school you are interested in to check out the location, the buildings, meet teachers and above all, make yourself known. We must show unwavering motivation to get a place in school and keep an ongoing contact, for example by sending a letter describing your interest in the school and if possible by being co-opted by a family who already has a child in school. It's never too much!
Remember application deadlines: applications are sent through the council of your borough (often via their website) and they are closed in January of the year preceding the beginning of school in September. So for the beginning of a year, registrations must be made before mid-January of this year.
The Primary school starts at 4 years old (must be 4 years old on September 1). Before that, you can put your « loves » in a nursery school.