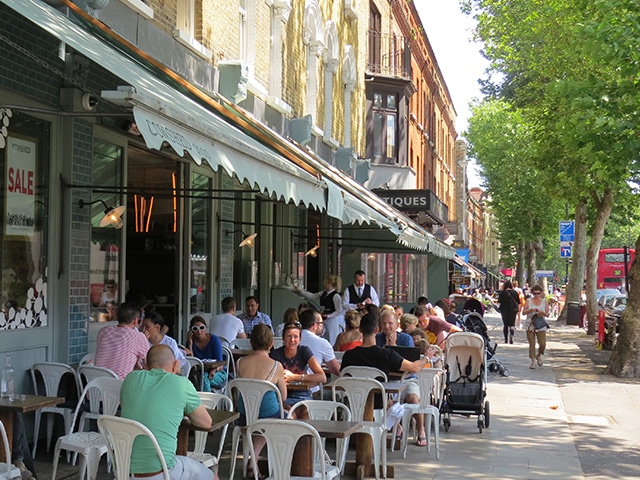 The neighbourhood of Chiswick has changed dramatically over the last past 10 years. Today, Chiswick has become the new trendy area of London.
Ideally located in West London, Chiswick High Road, Turnham Green Terrace and Devonshire Road, with their chic boutiques and restaurants have nothing to envy to Kings Road.
Renowned architect Richard Norman Shaw built the very chic "Bedford Park" to be the exclusive suburb of London. This area and its beautiful houses is listed as a historical monument, since 1877. Structured around "The Avenue", the shady streets (the trees are classified) are very popular and the red brick houses are beautiful and prestigious with lots of character, very close to the living and vibrant centre of Chiswick.
Families also appreciate the Glebe Estate neighbourhood (south of Chiswick High road) with its colourful little cottages around the lovely Devonshire Street and Chiswick Lane.
Finally, along the Thames, stretches Grove Park with its American houses with large gardens offering a privileged area for walks along the Thames with The Green Strand, famous for its rowing clubs and friendly pubs.
In Chiswick, you can mix a stroll in the lively and trendy High Road and then walk to the Thames banks for colourful gardens, wildlife and country style pubs.
Living in Chiswick – good addresses, tips, activities not to be missed:
Meet Colin Firth who is a long-time resident of Chiswick
Go antiquing at the Old Cinema on Chiswick High Road – antiques that always has out of the ordinary items, restored with taste and made trendy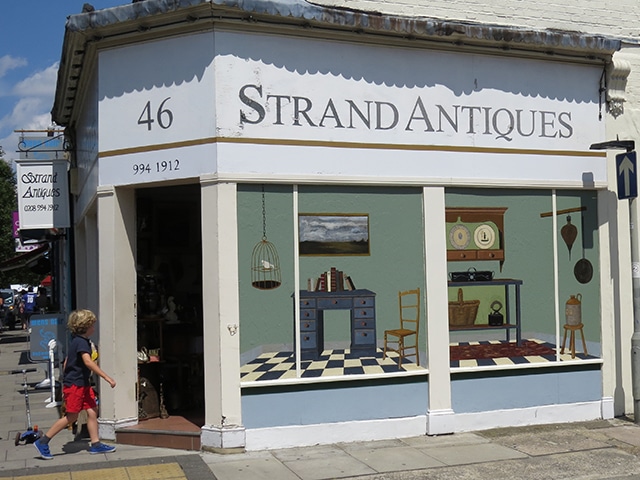 Dine at Jamie Oliver's new restaurant: Union jack on Chiswick High Road
Visit the oldest Fullers London brewery and taste their famous beer
Take a walk on Strand on the Green, passing along the Thames with beautiful traditional pubs such as the Bell and Crown
Participate in auctions that take place in the auction house of Bollo Lane (a friend ended up with a wonderful table of 3 meters long for £10!)
Become a member of the Riverside Club, chic sports club along the Thames with activities worthy of a Club Med and a beautiful outdoor pool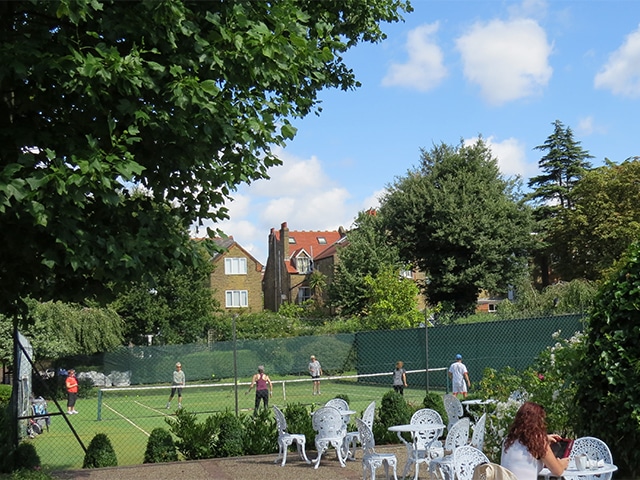 Buy organic and local products at the English Farmers market of Edensor Gardens on Sunday morning
Picnic at the Chiswick House Grounds, beautiful park surrounding a Palladian villa of the eighteenth century
Celebrate at Trompette, a French restaurant listed in the Michelin guide
Discover Maggie and Rose: chic children's club on Chiswick High Road with various art classes, cooking, dance etc … a must when you have children in Chiswick!
Stroll in the Bedford Park neighbourhood where the famous painter Pissarro lived.