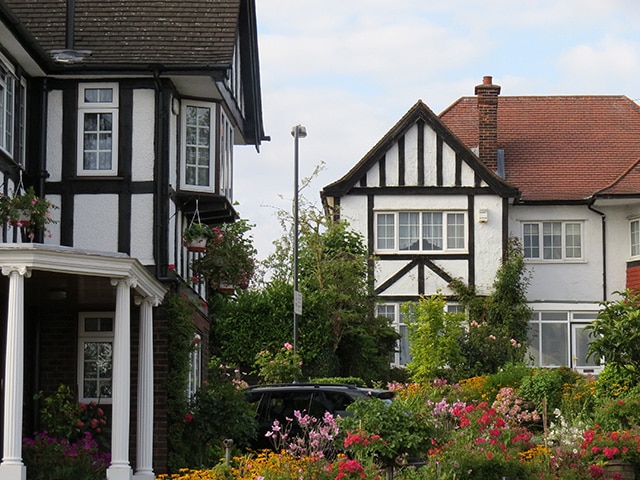 For many expats, the Wembley area has always been linked to the blue and yellow Swedish brand as it is home of the megastore Ikea.
With lots of developments and more to come, Wembley has become the neighbourhood to discover!
The French Touch Properties team, accustomed to the expectations of new families, already knows that area well, right on the Jubilee line and Metropolitan line.
The magnificent Wembley Stadium, which hosts many sporting events, is the emblem of this area around which one can find various residential areas.
North of the Wembley Station, the spacious homes, with beautiful gardens and next to the nice King Edward VII Park, offer a pleasant living environment.
Further south, the shopping street "Ealing Road ', is a joyous popular mix, full of many shops.
Finally an Indian temple district with its "Shri Sanatan" colourful silks and saris stores stretches south from Ealing Road.
Families with children enrolled in several schools may make the choice to live in West Hampstead, St John's Wood and Marylebone, which are linked to Wembley via the Jubilee Line and the Metropolitan Line. Wembley itself and Willesden Green are also good options and cheaper.
North London with its many parks, its neighbourhoods' atmospheres so diverse and unique are, nice area to live in!
---
Live in Wembley – the good addresses, tips, and activities not to be missed.
Feel the vibe among 90 000 people in the legendary Wembley Stadium, supporting your favourite football or rugby team.
Have a family Sunday thinking about your future kitchen and buying your Christmas decorations in our favourite store in Wembley: IKEA!
Travel, discover and relax in the beautiful Hindu temple on Ealing Road: the Sanatan Temple.
Do business by buying cheap clothes at bargain prices at the London Design Outlet.
Breathe the fresh air in the midst of 100 hectares of forests, fields and ponds of the Fryent Country Park located at the edge of Wembley Park and Kingsbury.
Be part of the audience of "X Factor" showing up at the Fountain Studios: one of the largest independent television studios in Europe, located in Wembley.
Discover the new French school in Wembley: the International Lycée of London Winston Churchill. It is a wonderful building with great infrastructures for sports, matching the standards of an English private school
Discover Sri Lankan cuisine at the Palm Beach Restaurant on Ealing Road, famous throughout London.
Visit the largest Hindu temple in the world outside of India "Shri Swaminarayan Mandir" attending a guided tour that explains the amazing construction of this place of worship and that awakens you to the rich Hindu culture.
---
Visit all boroughs here