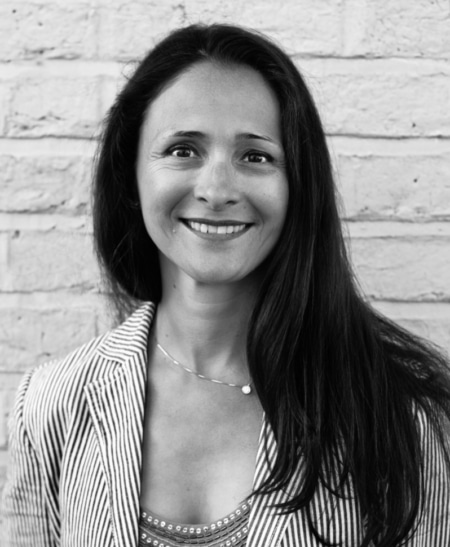 Property Consultant
How long have you been living in London ? Since September 2014
Where do you live ? Primrose Hill
What do you like best about your area ? Primrose Hill has this feeling of a small village very pleasant with unusual shops. The name of the neighbourhood comes from the park on the hill with a high climax. Indeed at the top of this beautiful hill one can enjoy a stunning panoramic view over London.
What do you like about your work? Helping newcomers to settle in London so that they start their expatriation in their new adopted country on a good foundation. Listening and understanding the needs of our customers to better serve them.
What do you bring to the team? My professional experience in Global Mobility, my personal experience as an expatriate and my good mood!
London in a few words?  multifaceted and contrasted City! London, multicultural British capital, full of vitality, energy, innovation, tradition and avant-gardism. It is a diverse metropolis both in its architectural style, parks and people whom you come across, the grey suits of the City alongside trendy Soho! Also, a monarchy and business city making it a must-European capital.
What do you like best about London? Cosmopolitanism, tolerance, respect for others and positive attitude
Something that you have discovered in London and that you have become addicted to? Cricket! Shops open 24 hours
Something you cannot get used to? The weather…
What do you miss most about France? A French bakery shop.
Your favourite place in London?  Saint John's Wood, Primrose Hill, Belsize Park, Hampstead, Marylebone, Notting Hill/Portobello, basically an area which has village life.
A perfect day in London? Start the morning with a Hatha yoga session, then walk up to Belsize Village to get a coffee before strolling in the NW3′ s streets and parks. Meet some friends for a lovely French meal and savour a good bottle of wine.
A good address in London? Ask me… The list is too long!
Who would you like to find a property for? For anybody who would like to live in London and for Sophie Marceau (already done!)
What is best piece of advice for someone moving to London? Go with the flow  and embrace a totally new culture !