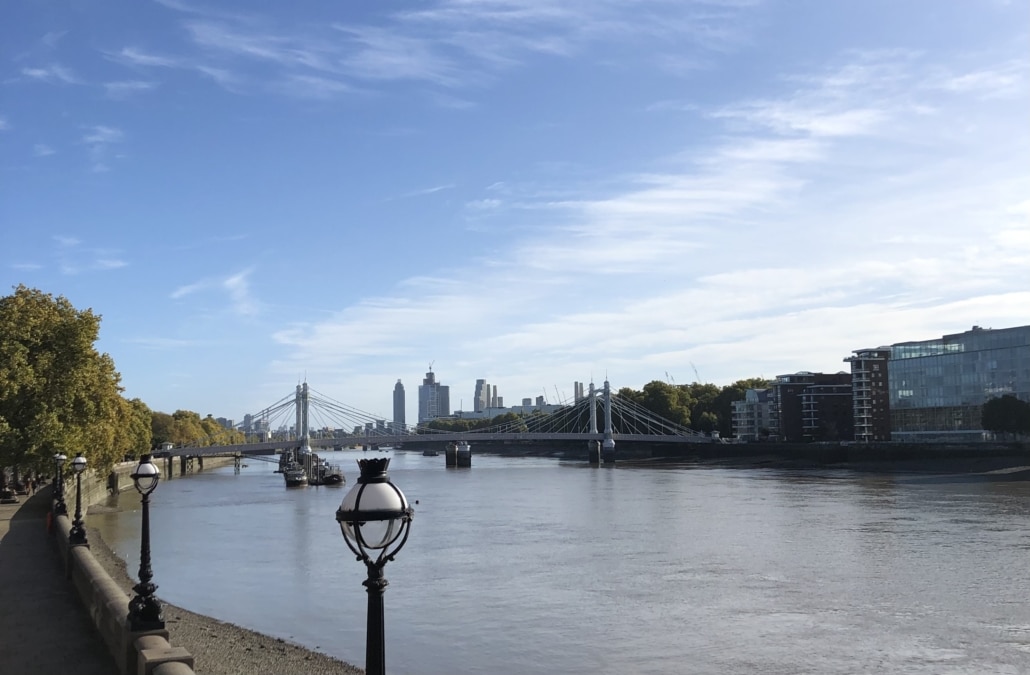 Mathilde will take you today to discover the district of Battersea. Cross the old Albert Bridge, to leave Chelsea and the north bank of the Thames to reach the South.
Built in 1873, this bridge was famous in the 19th century as the place where duels were held to safeguard your honour. Walk there after dark to enjoy the magnificent display of illuminations.
On the other side of the bridge, you will find Battersea Park at the centre of South London's green lung. 83 hectares wide, Londoners love to go there with their families. There are vast playgrounds suitable for all ages, tree climbing courses, a zoo, coffee shops etc. There is something to delight every age. Don't miss the impressive Buddhist Peace Pagoda, serenity guaranteed!
Even if the park is a major asset, Battersea Power Station is also a strong symbol of the area. Having acquired cult status when the group Pink Floyd made it the cover of its album "Animals" in 1977, the old power station is a fine example of the transformation of a former industrial building into a commercial and residential area.
A coal-fired power station in operation between 1933 and 1983, at the height of its activity it supplied almost a fifth of the capital's energy. After several years of work, the rehabilitation project for the area around the plant was started in mid-October. Covering 16 hectares, this new district is now home to many offices, housing estates, restaurants and shops of all kinds. The new Apple campus will be set up there in early 2023. With its modern shops and trendy cafes, this is the unmissable new district to visit!
@londonist
Between the modern architecture of the glass buildings and the few Victorian edifices that still remain, there are some unusual constructions such as the Sky Pool, a swimming pool suspended in the air and to which the residents of Embassy Gardens have access. Embassy Gardens is a residential and commercial development surrounding the United States' Embassy which was established there in 2017.
Battersea is now served by the Northern Line, in addition to the 3 railway stations: Clapham Junction, Battersea Park and Queenstown Road.
It is also an attractive area for families who can find schools with a good reputation, including the bilingual school of Battersea and Wix which is the primary school branch of the French school "Lycée Charles de Gaulle". For total immersion in the English system, the prestigious Thomas's school is a very good option.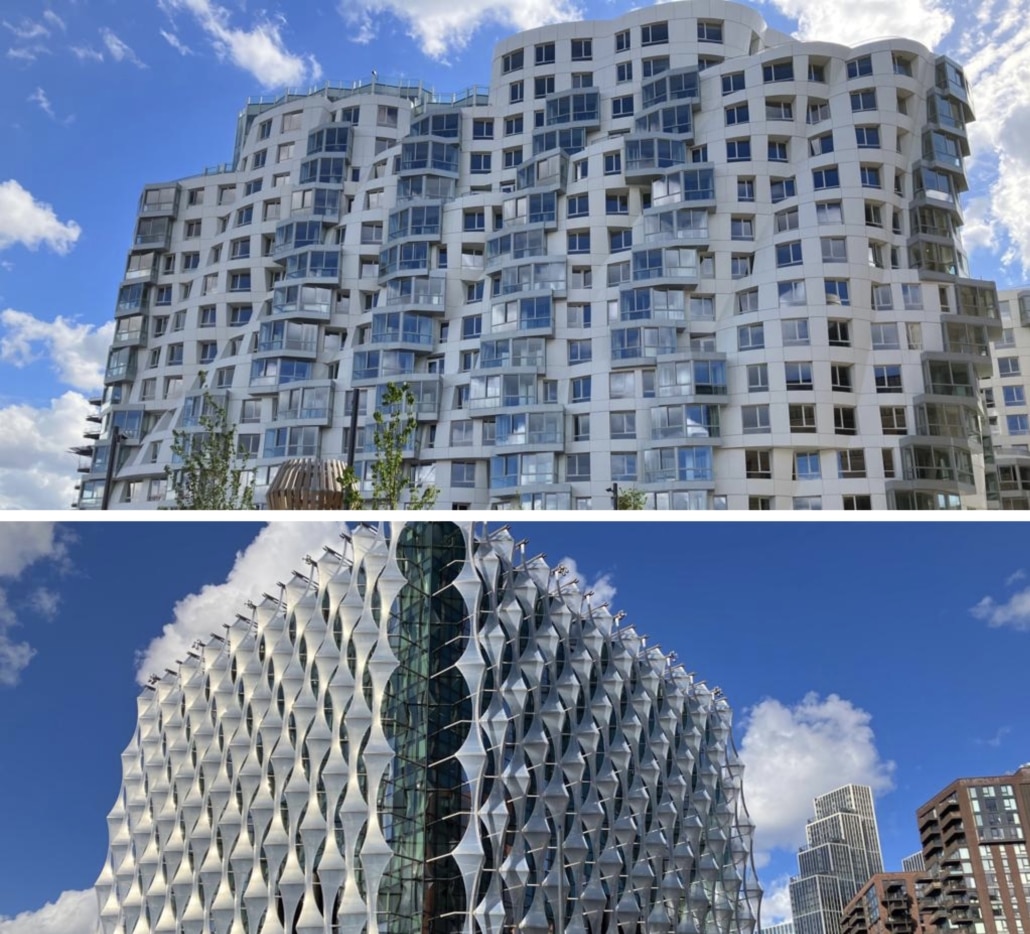 Some good addresses: 
Nutborne: a delicious local restaurant with a large menu, fresh produce and vegetables direct from the farm plus a pleasant terrace for sunny days
Prince Albert: typical pub just opposite Battersea park, with a covered beer garden. Always very lively in summer and winter alike.
Battersea Square, a small square with lots of small restaurants and cafes
Suzette, a French crêperie on this square, ideal for a gourmet snack
20 Battersea Square, SW11 3RA
The Battersea Power Station shopping centre with many shops and restaurants facing the Thames including:
Fiume if you are looking for a good Italian
Wright brothers if you fancy seafood
Megan's, Mediterranean restaurant chain (to be found also on High Street Kensington, Clapham or King's Road)
N°29 Power Station for a brunch , Sunday roast or just a coffee
The zoo at Battersea Park with its many animals and its playground for a full day out with the children. Available also with an annual subscription