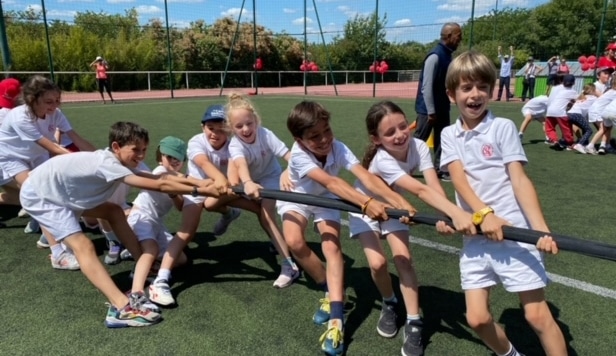 Concordia School Paris, is a Franco-English school which opened its doors in 2019. Today it welcomes 150 students from 20 different nationalities from kindergarten to primary school. In its 5th school year, Concordia is about to inaugurate its second campus and open its Collège / secondary school. Concordia will eventually offer a comprehensive curriculum all the way to the baccalaureate.
Let's meet Aurore Grierson, founder of the school to tell us more.
Concordia School Paris has established itself as a new player in the landscape of bilingual schools in Paris. What can you tell us about it?
Concordia School Paris is a fundamentally innovative school, offering a bilingual and bicultural program. The program offers academic excellence but also the acquisition of essential soft skills to prepare its students to evolve in a globalized and changing world. It's a school that meets the standards of schools in major Anglo-Saxon capitals.
You have described yourself as bilingual and bicultural, can you tell us more?
At Concordia School Paris, children naturally evolve in two languages ​​but also in two cultures. Being bilingual is essential; one cannot imagine, in a globalized world, not being bilingual. Our students, after 5 years, are perfectly bilingual. And some of them are already exposed to 3 languages. But being bilingual is not an end in itself. It is a means, a component of a global education. Concordia is also bicultural. The dual curriculum we offer is taught by native teachers from both countries. Thus, they bring a complementary pedagogy.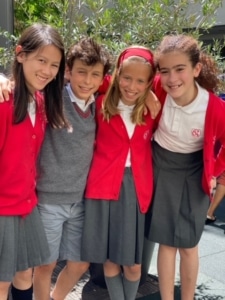 What are the characteristics of your program?
Concordia follows in parallel the French National Education program and the English National Curriculum and uses methodologies imported from all over the world to allow children to benefit from the most interesting educational innovations. We believe that education must, above all, be inspiring so that students are invested in learning and give the best of themselves. From an academic point of view, our educational project offers a double curriculum, the French and the English national education programs. We consider that the academic requirements should be higher than the national curricula, especially in mathematics where we use the Singapore method transposed to the English model which gives our students a real head start.
How does this actually happen?
We use an active "project-based learning" pedagogy where the student learns to collaborate and transform ideas into action. Our goal is to transmit to children a real desire to learn. This is the key to getting them to the highest academic level, whilst, at the same time, developing fundamental, transferrable skills: creativity, leadership, independence, critical thinking, the art of public speaking or the ability to work in a group.
You will be opening "une sixieme" (year 7) in September 2023,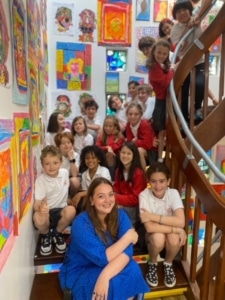 what are your plans for the "collège" (secondary)?
The collège will allow our students to continue their education at Concordia.
Our program is fully bilingual and students will take the "Brevet des collèges" International Option or the IGCSE (which is the equivalent in the English system) depending on whether they want to go into the French or the English system for the "lycée" (Sixth Form).