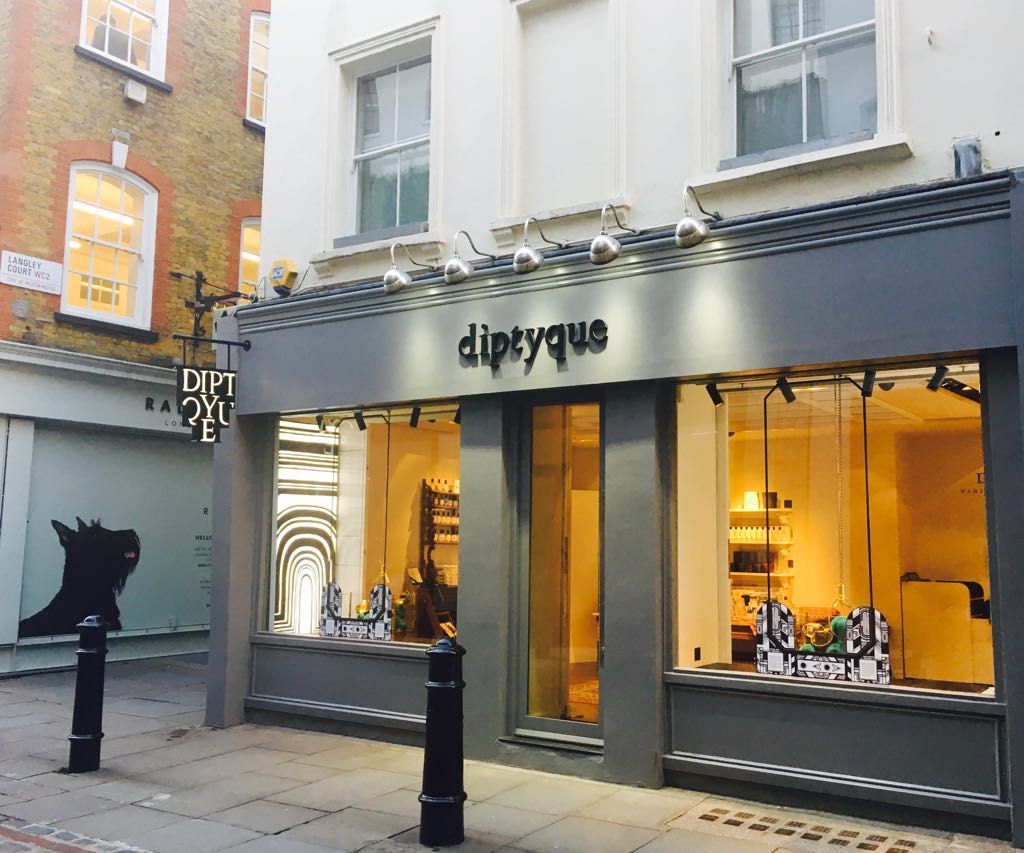 Opening an office, a shop or a restaurant in London with Aude
Aude Veber is joint head of professional property at French Touch Properties in London. A lawyer and expert in commercial real estate, she supports international companies, entrepreneurs and brands wishing to open an office, a restaurant, a shop or any other concept in London.
In this article, Aude answers some of the questions aspiring Londoners must ask themselves:
1 / What are the main differences between a professional rental in England and other countries? 
The principle of English law is based on landlord protection and flexibility for both landlord and tenant. In England, therefore, the law on leases is essentially contractual and not legal. This is the reason why it is essential to properly negotiate the clauses of your lease contract.
2 / Is there a lease premium in the UK as in France?
Officially the concept of lease premium or a payment for a right to acquire a commercial lease does not exist in England. However, in reality, it is possible to sell your lease in return for a premium. This premium is based on the remaining length of the lease and its quality. A well negotiated lease agreement has value. Hence, once again, the importance of having the support of qualified professionals to negotiate your lease.
It is also possible to buy back the business itself, which corresponds more to the notion of business assets.
3 / What are the rental prices like in London?
It's hard to say as London is so vast and above all heterogeneous.
For an office in a prime location, it would cost between £450 and £600 per m2 per year and for premium retail, between £800 and £1500 per m2.
4 / What should I prepare before starting the search for premises?
A complete application file must include:
Certified accounts over the last three years in English

The company's certificate of incorporation

A presentation of your project including a description of the company, its activities the profile of the directors and a business plan
5 / Financially, apart from rent, are there any other costs to anticipate? 
Yes, you have to anticipate:
Business rates (local taxes, generally 30 to 50% of the annual rent)

Service charges (electricity, insurance, maintenance, etc.)

A rental deposit of 4 to 6 months (especially if the business is new or financially fragile or has no history in the UK)

A deposit (generally 3 months' rent, negotiable) 

Solicitors' fees and possibly accountants' fees

Stamp duty (tax based on the value of the total cumulated rent over the life of the lease)

Work needing to be carried out
6 / How to identify the right area?
More than the right district in London, you have to identify the right street. We saw stores closing in some areas because they were located 300 m from the high street and had no footfall. This wouldn't ever happen to such an extent in other cities.
The more precise the customer's strategy is, the easier it is for us to determine the right area.
We will focus on the target clientele, the marketing and positioning of the brand but also transport requirements and other determining parameters for our customer. For example, a client who would like offices convenient and accessible from the transport hubs might be located on the outskirts; a client aiming at a younger clientele might target Wembley or East London. Others who want to attract an established, wealthy and more traditional clientele would choose Chelsea or South Ken.
7 / What would be your best advice before starting the search?
A simple estate agent cannot guarantee the success of the project as the negotiations and the adjustment of all the parameters are complex.
It is essential to be supported by experts (lawyers, accountants or a company offering inclusive services like ours).
8 / What is the expertise of French Touch Commercial?
Like the residential arm of FT, pragmatism and personalization of services are in the DNA of FTC.
We have an excellent knowledge of the London property market, estate agents and entrepreneurial experience and we offer an inclusive service thanks to our network of partners (lawyers, accountants etc.)
9 / What does the support offered by FTC. consist of?
No project is the same and…. "the devil is in the detail". With our experience and skills, we not only assist and advise customers in their search and negotiate clauses, but we also respond operationally to peripheral concerns.
Examples include: For a baker, we might draw attention to the requirements for the premises to have air extraction. For an IT company we would contact a digital network business for the installation of specific connections. Or we'll sort out problems regarding special taxation etc.
80% of our clients approach us by word of mouth.
10 / At what stage of my project, should I contact FTC.?
The majority of our customers contact us when writing their business plan to establish their back-planning and the associated figures. I think that's ideal because we can then build the project with them.
11 / Do you have some examples?
We have carried out various projects such as the creation of 'pâtisseries' in London such as " Aux Merveilleux de Fred " or" Maison Kayser ".  We have also supported the installation and start-up of "Maison Puget", renowned entrepreneurs and artisan bakers, in a perfect boutique on the famous Portobello Road, (website). We take great pleasure in advising everyone – from smaller companies such as a crêperie project to larger ones such as a nursery project or FranceTV, who will soon have new offices. We adapt to everyone's needs, always thriving to provide quality work, should it be for offices, shops, restaurants or any other concept.
12 / What are the main challenges linked to such a project?
Custom work requires constant questioning; there are no standard answers to specific problems. Sometimes it takes innovation and creativity to find solutions.
13 / How long does a project take on average?
A project takes an average of 4 to 6 months.
14 / Should I give up my project because of Brexit?
London remains an Anglo-Saxon enclave in Europe and therefore an Anglo-Saxon testbed within easy reach of the Continent. London is also and will remain a world and business capital. It's a safe bet that the London buzz is not going to disappear anytime soon, no matter what, Brexit or no Brexit.
In addition, the English are above all traders and they offer a tax regime and flexibility (simplicity even) that is beneficial for entrepreneurs.
Finally, even if Brexit has negative impacts, it will also bring opportunities. For example, the leases that were out of reach yesterday are becoming accessible today. Our clients are doing very good business… for the time being!
15 / What do you appreciate most about your role at FTC.?
Each project is the opportunity to meet a new entrepreneur. The chance to participate in the history of a company is always a renewed joy.
You can also consult the sections: